The children of St Andrew's commemorated Remembrance Day today by creating a poppy field on the site of the former St Andrew's Church.
Each child made a unique poppy, which they laid on the green opposite the school. They also made flowers symbolising their hopes for the future.
After observing two minutes silence the children sang Make me a Channel of your Peace.
The poppy field will be on display all week on Julian Road at the site of St Andrew's Church, which was destroyed by a bomb in 1942.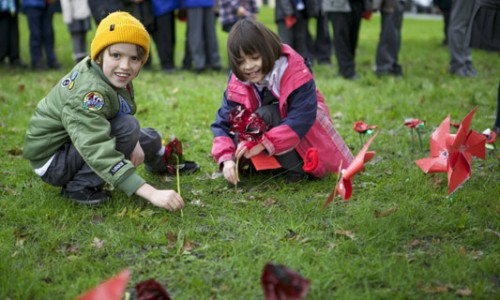 This article can be seen on the BathMums website – https://bathmums.co.uk/posts/view/st-andrews-school-create-field-of-poppies