The children at St. Andrew's school experienced the solar eclipse today in spectacular fashion!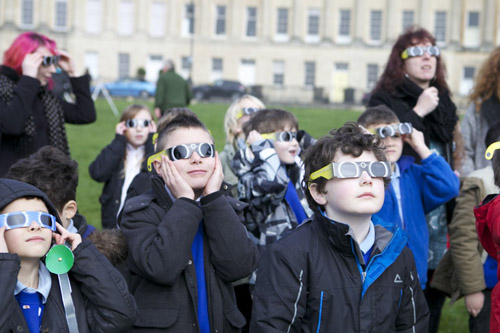 After a miserable, grey start to the day, the children were disappointed that their pinhole cameras weren't working, but they enjoyed making models of the earth, sun and moon as well as shadow puppets.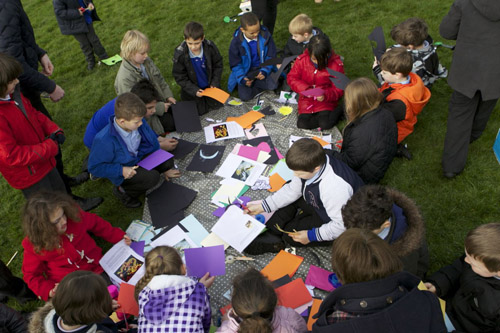 As the skies cleared, the children were delighted to see the eclipse through the safety glasses (kindly sponsored by Specsavers) and their pinhole cameras. They also saw projections and had the phenomenon explained by experts from the Herschel Museum and Bath Astronomers Society.
Thank you to everyone who made it possible to witness the eclipse!
For more images, check out the Solar Eclipse gallery here