Children at St. Andrew's school celebrated the culmination of a three-month project exploring small worlds with the grand opening of the exhibition of their dolls' houses at No. 1 Royal Crescent.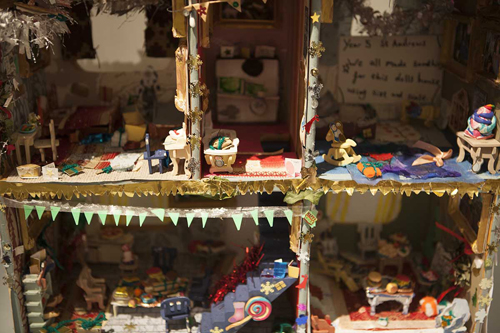 The Bath Preservation Trust and 5x5x5 = Creativity have been working closely with the children at St. Andrew's to create dolls' houses inspired by the current exhibition of 18th and 19th century dolls' houses at No. 1 Royal Crescent.
The breadth of ideas is wonderful and working on this scale has clearly captured the children's imaginations. Every child at St. Andrew's has worked on a doll's house and created tiny furniture, decorations and people. Miniature food has been made from Fimo and the walls are adorned with little paintings of Mr and Mrs Andrews by Gainsborough.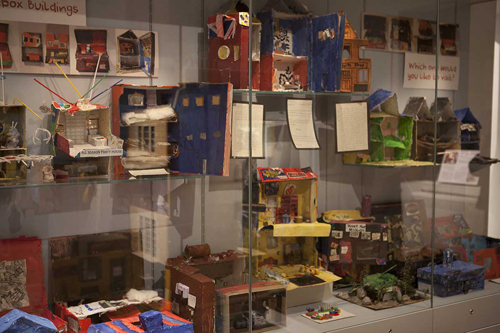 The whole school has explored small worlds as a cross-curriculum project and have been reading and writing about books such as Brambly Hedge and The Borrowers. There are houses for mice, a replica of the Herschel Museum of Astronomy in a Georgian style, a fire station, a farm and an antiques shop. All the dolls' houses are full of incredible detail; do visit the exhibition, which runs until 13th December.
More photos on the blog: https://smallworldsproject.wordpress.com/