Fundraising success for outdoor play canopy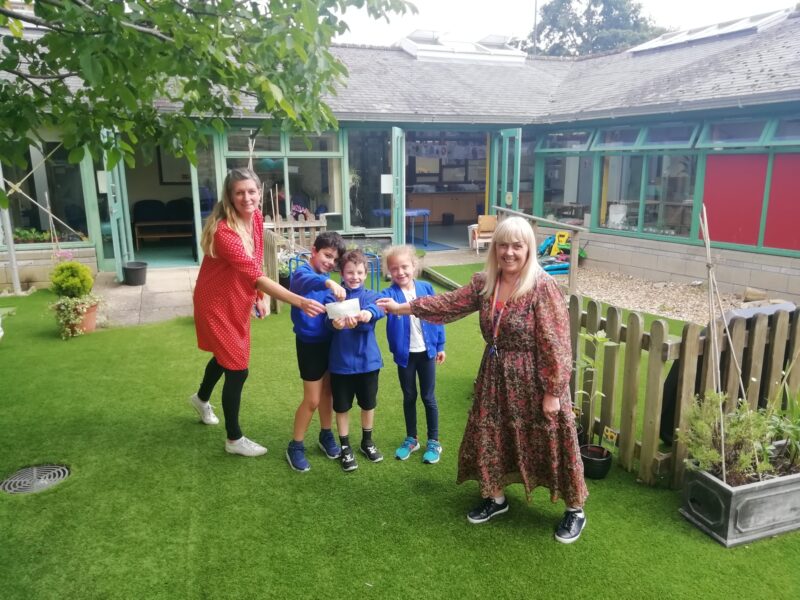 Thanks to the hard work of parents and the local community, the Friends of St Andrew's PTA were able to present a cheque for £4,000 to school to help pay for a new all-weather canopy for the inner courtyard!
Mrs. Jayne said: "We are so grateful to the Friends and parents who have made our dream of continuous outdoor play in Key Stage 1 a reality. We have seen the benefits of the wonderful Foundation Stage canopy to enable year-round access to outside learning and we were passionate about continuing this provision into Key Stage 1.
This is another amazing example of the strength of our community in supporting the school and our continual drive forward in ensuring the best possible provision for all our children. Hurray and what a lovely way to end the school year!"