Governor News – November 2021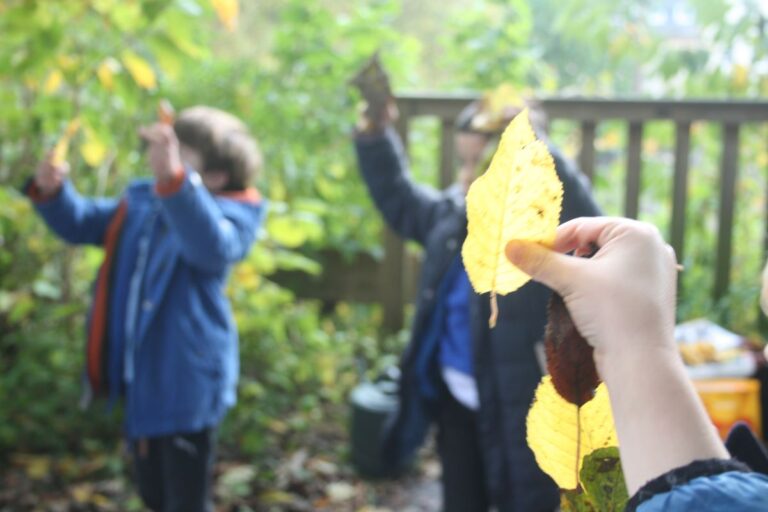 OPAL Play
OPAL Play continues to be a resounding success with both the children and parents at St Andrew's Church School. The governors can see that this is such a inspirational and imaginative new play programme and are heart warmed by the welcome it has been given by the whole school community.
The school have recently put out an appeal to enhance the resources for the school which include mud kitchen, den building and quiet zone equipment.
A few weeks back I had the chance to spend some time in the school playground at lunch, and to observe the children enjoying their session.

Even though the new play scheme was just launched it was great to see how happy and engaged they were and how they interacted with each other. The children went straight to the shed to look for things to play with and they shared nicely and spoke with each other if they wanted more items and decided if they needed to share.

Interestingly, most of the play equipment was not used in the way it was originally made for, which shows how imaginative they were and how outside the box they were thinking. All was done in a safe way, which showed how responsible children can be when they are given the independence to manage their play.

This is what OPAL is largely about so it is nice to see that it is already having a positive impact on the children and their play.

– Delia (Parent Governor)
Library restock
We have been overwhelmed by the financial and physical support of The Friends of St Andrew's and parents in helping re-stock and order the library with over £4,000 of books. It has made an already welcoming, light and learning space in the school more appealing.
As a parent I have always appreciated how diverse St Andrew's school is and how welcoming the whole school community is to children and families with different backgrounds. In my new role as a governor, I can also see how much work goes into making children and families settle, connect and belong, by taking the time to get to know each child individually.

This is essential to the School Development Plan and the Curriculum, that fully embrace and reflects the school's diversity. All children learn about the city they live in, which is critical for their connection to the school and the whole community. They also learn about cultures and traditions in the wider world and are, importantly, encouraged and supported to strengthen the ties to their own culture and language. All staff are trained to understand the different needs of all children and know how critical it is to use that knowledge to support them in their learning.

To better support the children in their 'identity' journey, this year the school has invested in a major refurbishment of the library.  It now has an amazing collection of new books celebrating diversity and covering different important topics, from black history to influential women, nature, science and books that teach our school values such as kindness and empathy.

I have had the chance to talk to some of the parents who helped by sorting the books and replenishing the shelves with the wonderful new book collection. They were really pleased to be able to put away many out of date books which no longer correctly reflected the events of the last century. The new books are used each term as teaching tools in the classrooms to support discussions about diversity and about how we relate to each other in a multicultural society.

– Delia (Parent Governor)
Welcome to New Parents in Nursery and Reception
We extend the warm welcome that has already come from Mrs Jayne, Mrs Tam and all of the Nursery and Reception staff to our new and existing parents to the school. It is clear to see that these children have such positive attitudes to their learning and are incredibly happy to be in our school.
Trips out and events
We'd like to thank you parents for being at the recent events, such as Stardust at Bath Abbey which took place on 14th and 15th October.
Governor Link Roles
You may be seeing a few of us around the school now that we can come back in and there is plenty of work going on behind the scenes too. As governors we work closely as a team but are also appointed to oversee a specific area of the school.
Green Classroom

We now have a Green Classroom link governor. It is exciting to announce this after the school joined COP26 in a week of events and activities to raise awareness about Climate Change.

This is a major step forward for St Andrew's commitment to building a more sustainable, healthier and greener future for the children, their families and the whole community because as governors we can now give more visibility and support to the school in all what they are already doing.

Despite the challenges the pandemic brought on the whole school community we joined Clean Air Day, we were present at Bath In Bloom, we were in third place in the South West for our very first Big Pedal and were also nominated for the Modeshift National School Travel Award – one of 78 schools out of 35,000 across the UK!

Mrs Jayne and the Governors have also supported an application from the ward Councillors to improve the crossing facilities at the Marlborough Tavern junction, one of the main, yet the most dangerous crossings for children and families walking to school from the west side of Bath.

Reusing and recycling and looking after the green spaces continue to be an essential part of St Andrew's life. It's great to see the school have full support from the Friends of St Andrew's

who recently organised a big sale of pre-loved clothes. Buying second hand is more sustainable and environmentally friendly!

– Delia (Parent Governor)