Reception's Martian Puppets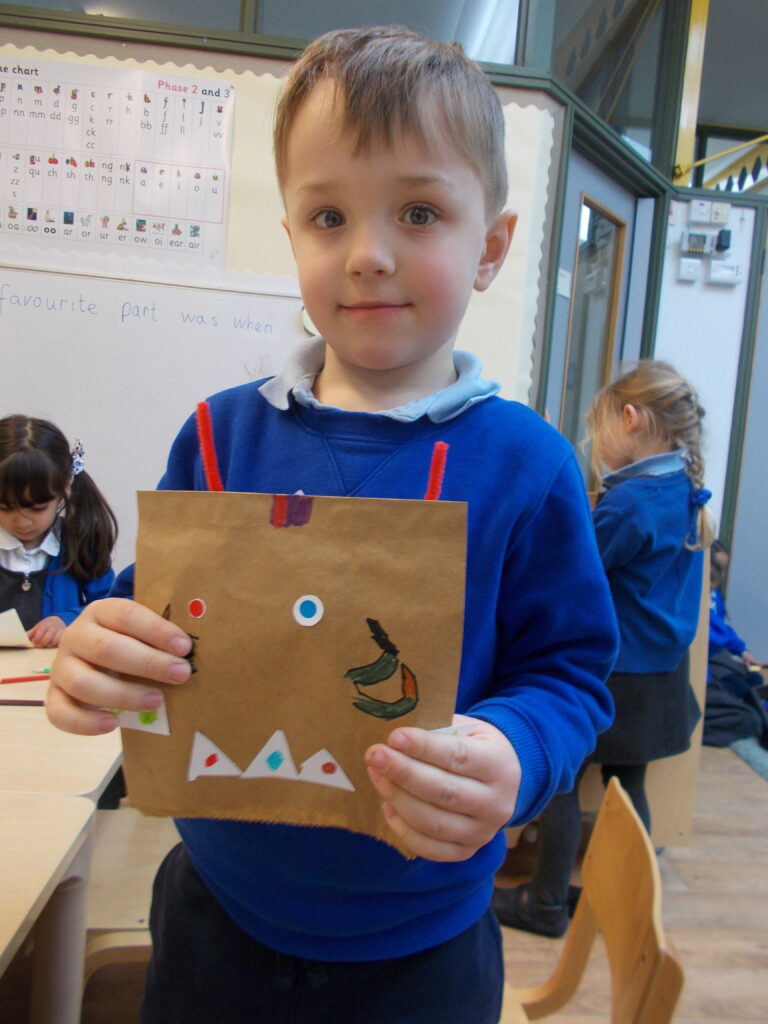 Reception have been studying the story The Way Back Home by Oliver Jeffers. The children were fascinated by the Martian and this has led to an interest in aliens. As a result we have made some alien paper puppets out of paper bags.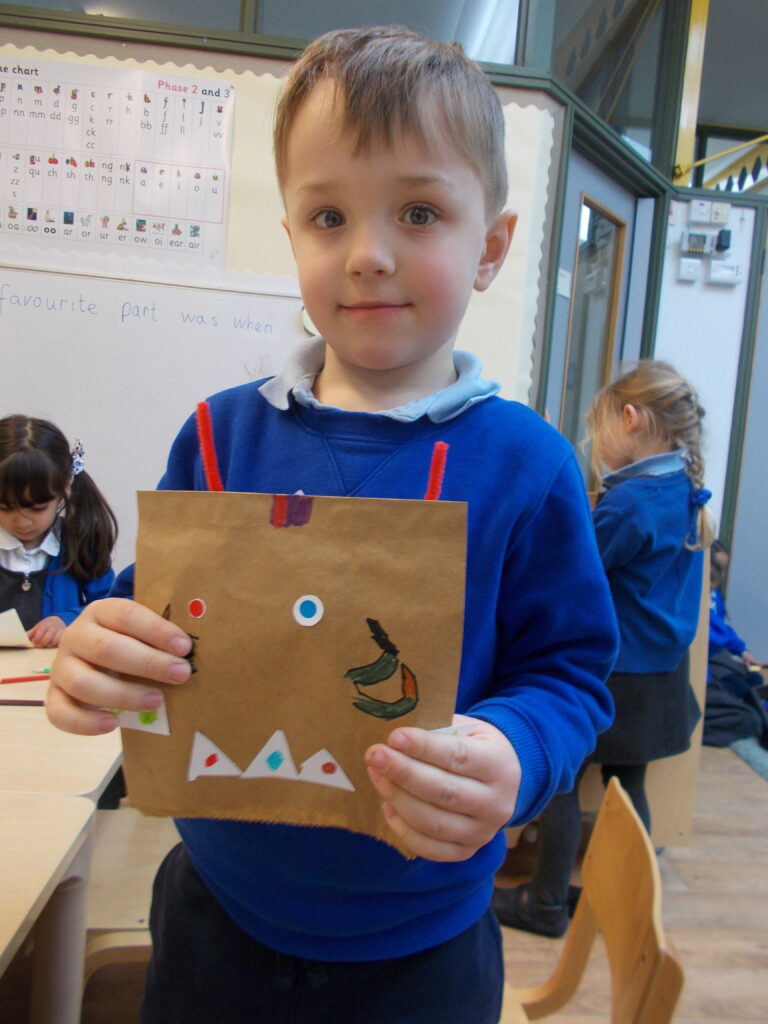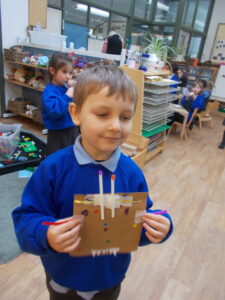 We also made a big moon and painted it with some other props and stick puppets to help us to retell the story.