Traffic Monitoring for UK Road Safety Week
For Brake Road Safety Week this year some of St Andrew's children have been doing some traffic monitoring around the school.
They all loved the idea of supporting the school community by creating a useful tally chart of how many cars are on the nearby streets in the morning – and they all looked very professional with their clipboards!
The also enjoyed talking to parents, explaining how reducing traffic around the school, parking legally and driving slowly is so important to keep all St Andrew's children and their families safe.
Parents were very supportive too – and a big thank you goes to those who took the challenge to keep the zone around the school clear from traffic for a week, and walked or cycled to school, or chose to 'park and stride' by parking for free in Victoria Park and walking the last leg!
And when talking about Road Safety we cannot not mention James, our Crossing Patrol Officer. Not only does James help the children and their families to safely cross the road to reach the school, he also helps with school lunches and at the after school clubs, and he is also always happy to help at other events that the school and the Friends organise. He literally is everyone's hero and we thought he deserves a special place in the Brake Hall of Fame!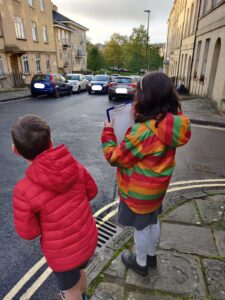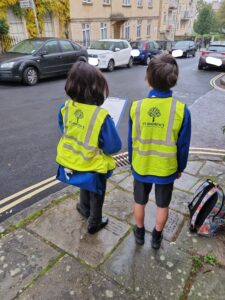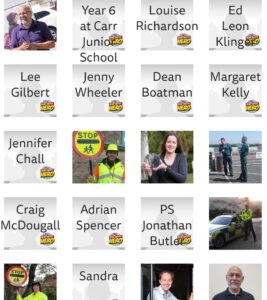 By parking five minutes away from the school gates and walking the rest of the distance, families can also reap the benefits of an active commute. You could even scoot from the car – pack your child's scooter into the boot, and let them enjoy the fun of scooting the rest of the way to school!