Year 6 and Foundation Stage Reading Buddies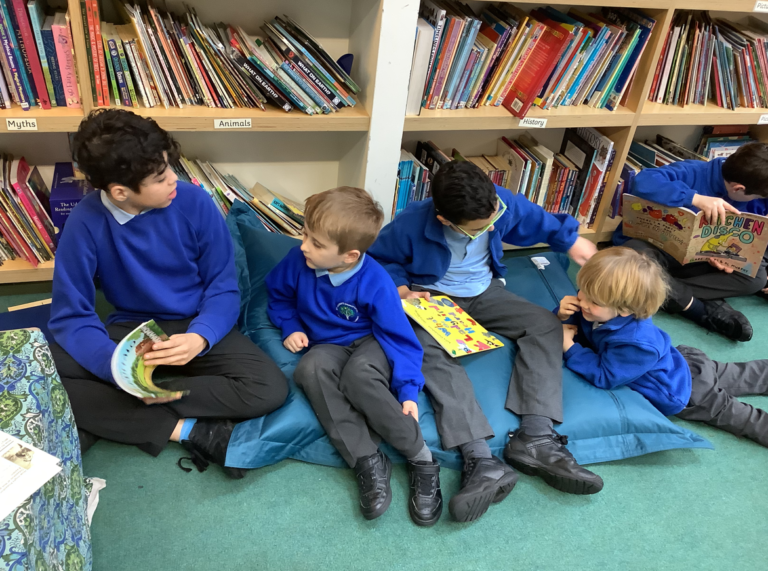 Year 6 and Foundation Stage have buddied up to read with one another! A huge thank you to Leila, who helped to organise the ongoing events. Year 6 were really excited to meet their partner, and to read a story to them! They loved being able to share their passion for stories, and some children were even inspired to create a piece of art in respone to their reading!
We were all proud to see the Year 6 children take on such a nurturing role, they really showed their maturity and love for sharing books. We can't wait to see Foundation Stage again next week so that we can share more stories!