Ofsted
OFSTED Report Press Release – Bath primary where children enjoy school life praised as inspectors deliver verdict of 'Good'
Inspection dates: 26 and 27 April 2022
OFSTED Report Press Release – Bath primary where children enjoy school life praised as inspectors deliver verdict of 'Good'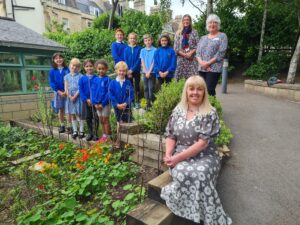 A 'rich and ambitious curriculum, which is underpinned by the cultural heritage of the local area' and pupils who 'respect diversity' while thriving on taking responsibility – that's the verdict of Ofsted inspectors who visited St Andrew's Church School in Bath recently.
In delivering a verdict of 'Good' across all five inspection areas – quality of education, behaviour, personal development, leadership and early years provision – the inspection team said this was a school where children enjoy school life and feel safe.
The staff team, led by headteacher Jayne Rochford-Smith, have designed a 'well laid-out' curriculum for all pupils, from Nursery to Year 6, the inspectors said.
St Andrew's, with nearly 220 children on the roll, is a part of the Bath and Wells Multi Academy Trust and this was the first inspection since joining the trust.