Meals
Our school lunch menu is created by Chartwells and prepared daily by the catering staff at St Michael's Junior Church School, Bath.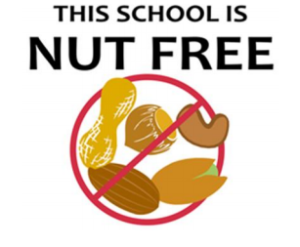 St Andrew's Church School is a nut-free school. This is to ensure the safety of our children and to support the needs of the several pupils who have nut allergies, which includes one life-threatening allergy. Following medical advice, we have banned all nut and nut products, including Nutella, as well as many other chocolate spreads, and pesto.
Thank you for your vigilance and support. The health and well-being of all our children is a priority.
Please let the school know if your child has any dietary requirements.
See our Nut Free policy in full.
Booking meals
Book meal options directly through your ParentPay account. School meals cost £2.90 per day and need to be booked by midnight the night before a meal is required.
We also use ParentPay to pay for trips and other activities. Please see the guidance below on what ParentPay is and how it works.
Free School Meals
Every child in Reception, year 1 and year 2 receives a free school lunch every days as part of the Universal Free School Meal initiative, funded by the government.
If your family is on a low income, you may be entitled to free school meals by benefit for all children in school. You can still apply for this if you're child is covered by the Universal Free School Meals. The quickest way to check if you are eligible is via this link:
Apply for free school meals | Bath and North East Somerset Council (bathnes.gov.uk)
ParentPay – St Andrew's online payment service
We are pleased to announce that we only accept payments online for things like dinner money, school trips, clubs and music lessons.
ParentPay is easy-to-use and offers you the freedom to make online payments whenever and wherever you are, 24/7, using your credit or debit card.
The in-built security ensures your money will reach school safely – offering you peace of mind.
How to get started with ParentPay?
New pupils will be sent account activation details. Once you receive these:
• Visit www.parentpay.com
• Enter your Activation username and password in the Account Login section of the homepage.
NB. These are for one-time use only, you will choose your own username and password for future access during the activation process.
• Provide all the necessary information and choose your new username and password for your account – registering your email address will enable us to send you receipts and reminders.
• Once activation is complete, you can go to straight to Items for payment, select which item(s) you want to add to your basket and proceed to complete your payment