Year 4- Maths, Apple and Blackberry Crumble and More …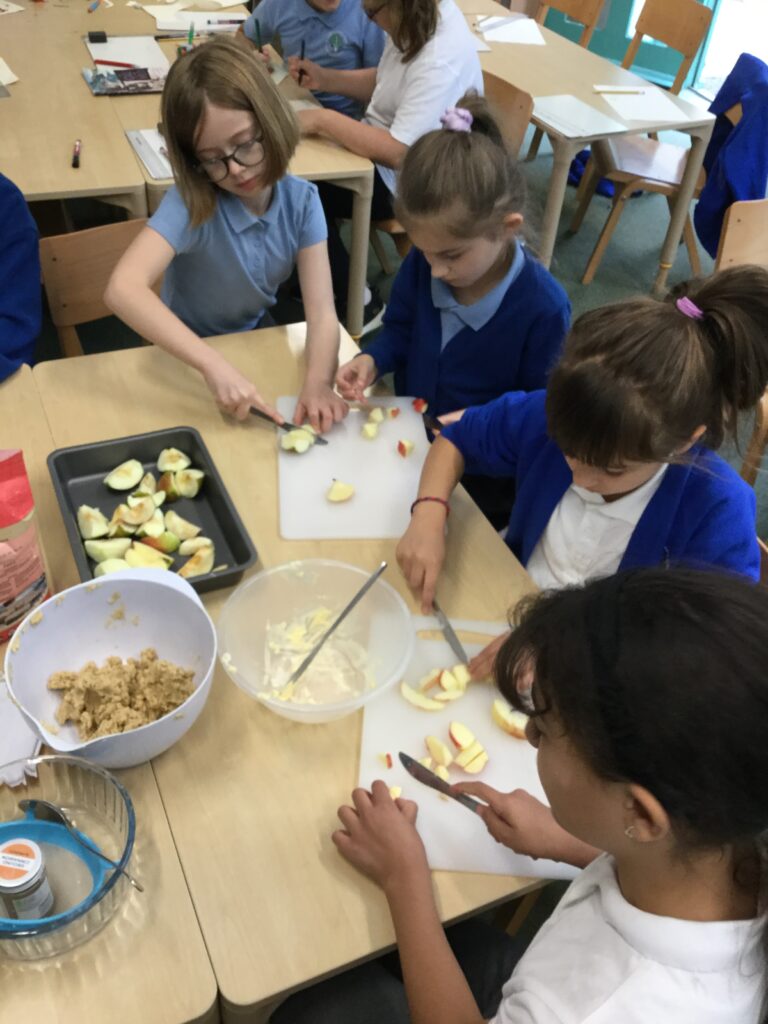 Year 4 have had a busy and exciting start to the new school year. They shared three items that told the rest of the class something about themselves.
They have worked collaboratively to make an apple and blackberry crumble which tasted delicious!. Year 4 have also worked collaboratively to explore place value in Maths.
In English, Year 4 have just started exploring the text The Miraculous Journey of Edward Tulane by Kate Di Camillo. We have been making predictions about what is going to happen next and are wondering why there has been mention of a ship.
In gymnastics, Year 4 have been exploring different types of rolls.